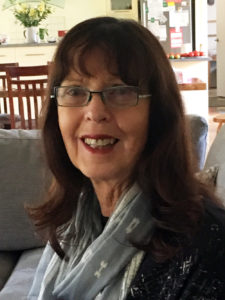 I have been painting and drawing for over forty years and, while I love the landscape, boats and harbours, cafes, a busy street, people and places, it is the light that inspires me and transforms something ordinary into something extraordinary. The light gives magic to a subject.
Much of my painting is en plein-air, this is when I find the greatest connection to my subject, that heartfelt excitement that I hope to convey to the viewer.
The capacity for delight is the gift of paying attention. More than anything else, attention is the act of connection to something deep within that wants to be expressed. The painting takes on a life of its own – by paying attention we allow our creativity to unfold.
Composition, light, tone and colour are important ingredients in my paintings but more than anything else it is the evoking of an emotional response in the viewer that makes the painting work. Early mornings and late afternoon are my favourite times to explore and paint, the shadows are longer, the shapes softer and more magical. My passion is to capture the essence of the subject in an impressionistic way in either oil or watercolour.
I have been fortunate to travel and be inspired by wonderful subjects all over the world. I feel very blessed to be an Artist.