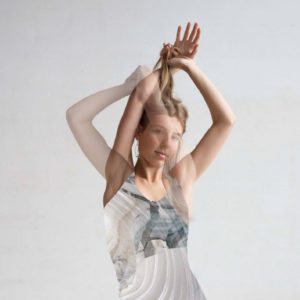 3rd October 2017 to 13th November 2017
ArtSpace Wonthaggi is very excited to present to you the fifth Intra//Liminal exhibition and their first major exhibition in Wonthaggi.
Intra//Liminal is an exhibition showcasing the work of talented young artists and creatives from the Bass Coast Region.
Artists in the Exhibition are: Emmy Horvath, Lily Anne Hakansson, Joanna Gillbee, Phoenix Byrnes, Georgia Butterfield, Caigan Meade, Nic Barron, Meghan Dal Masetto, Jack Brown, Edoardo Hines, Alex McEntee, Abi Boucher & Emma Ward, Alex Durand, Dashel Tran, Shasta Stevic and Charlotte Huigsloot whose image, Syzygy, is displayed at left.
The Intra//Liminal story follows:
The idea for Intra//Liminal came about after a conversation between brother and sister Caigan Meade and Shasta Stevic regarding the high quality of work being produced by young artists from the region but the lack of opportunities for those artists to share their work with the community.
We think it's important for young people from the area to have the opportunity to exhibit their work, as well as be able to collaborate with each other and feel supported and encouraged by their community.
Our first major exhibition took place on Phillip Island in June 2017, featuring seven young artists and three musicians. It attracted more than 500 visitors over two weekends. After the success of this event we were invited to create a pop up exhibition at a reception for the Governor General, Sir Peter Cosgrove and Lady Cosgrove, where a piece of work created by Alex Durand was presented to Their Excellencies. Another two pop up exhibitions have also been held.
We have been overwhelmed by the response from young artists wanting to get involved and are already planning our next exhibition, which will hopefully take place in Wonthaggi in November.
If you're a young artist or creative from the Bass Coast region and would like to be involved in future projects get in touch!
Opening was on Friday, 6th October 2017, from 5 to 7 pm.